Motion in the Living Room.
Music reviews, power hours, and what to read.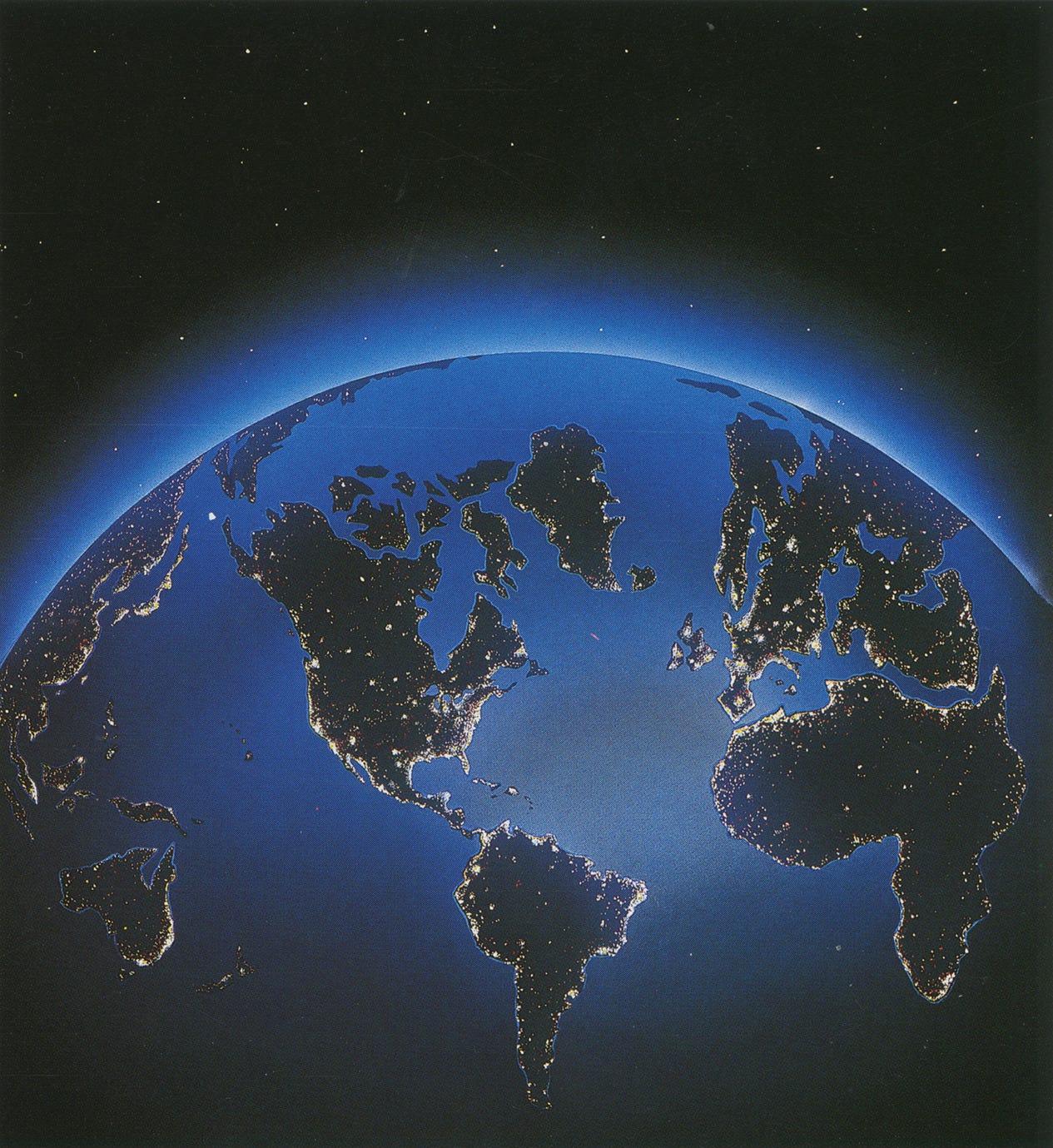 I'm still not entirely sure how to open these things - the world continues to burn into dystopian embers, and it's easy to feel helpless. With seemingly a new low every day, what is there to say? I hope everyone is staying safe and supporting one another any way they can. Support the artists you love and send them a few bucks if you can, send a message of positivity to someone who may need it, signal boost and be an ally in whatever ways you can if you're not able to get out there. Just be good? I don't know.
Anyway, here's some music-related thoughts and albums and other miscellany that bounced around my brain this week. Let me know what you think on Twitter - and tell me what you've been listening to, please! I crave recommendations.
---
The Latest Playlists…
The latest addition to my long-running Power Hour playlist database is... the twee-indie-pop magnificence and brilliance of Rose Melberg! Unfortunately there's no Go Sailor on Spotify (for me in Canada at least) but otherwise, enjoy some beautiful melodies from her solo records, Tiger Trap, The Softies, Gaze, and more this afternoon.
Plus, there's recent additions for Piebald, Earlimart, Minus the Bear and Sleeping Bag.
Check them out here, and look for the 🆕 to see what's been added lately: https://www.notion.so/Power-Hour-Playlists-b84d6484351b4520a26c252be6d9b740
---
Some Quick "Quick Hits"
Self-Titled by The Tacks (Self-Released)
The art for this drew me in, but the Christchurch, New Zealand 5-piece make a nice gothy-poppy 80s college-rock kind of racket. This feels like one of those debuts that shows off the range and potential of an act who would follow-up with a really satisfying debut album. I will be keeping my eyes and ears on The Tacks, because the promise in these four songs is major.
Come In by Weatherday (Porcelain Music)
Weatherday's album "Come In" eluded me last year. It popped up in front of me today, and it was new to me. I didn't see a whole lot written about it last year, though another look has revealed that this has cult classic written all over it; passionate Rate Your Music reviews abound. It's a hard record to pin down - is it a noise-rock album? Bedroom indie? Progressive emo? Lo-fi masterpiece? All of the above? I can only answer: yes.
Sprawling, textural, passionate and completely all over the place yet entirely singular. "Come In" grabbed me and didn't let go for 51 minutes - don't overlook this one.
The Sound Ⅱ by Weave (Self-Released)
Absolutely hyooooooooouuuge alt-rock-emo from Yokosuka, Japan. This sounds like a few different cross-sections of the emo-revival - part twinkly math-rock riffery, part anthemic pop-punk, and part cavernous, soaring arena-rock. As if someone took some SDRE, buffed it into a metallic sheen and used Mineral's post-rock ambitions to fill in any gaps. The genre hasn't been this instantly satisfying in a while.
Billie by OUT (Comedy Minus One)
OUT whip up a Loaf-y brew on this absolutely note-perfect 90s indie rock homage. I say this with the utmost respect. I mentioned in a previous dispatch that there's a ton of bands doing the angular post-punk thing, and the same can be said about the 90s noise-pop sound. Billie sounds like a band firing on all cylinders - aesthetically, compositionally, emotionally, politically and personally. There's a bleakness to these songs lyrically, but you don't notice it at first because of the melodic and buzzy textures it's wrapped around. The Bandcamp write-up seems to sum it up perfectly: "Heck, lightning can kill, but it's also awesome, right?"
---
Additional Reading
piece about the "Emo Revival" as seen from his position at Pitchfork circa the mid-2000s. Seriously though, go look up that Topshelf 2013 Sampler tracklist… stacked doesn't begin to describe it...
Look at any 2013 year-end list and look at the Topshelf 2013 Sampler (another thing I'll revisit in depth) - which one of those looks better with age? None of those bands were ever going to be the next Arcade Fire… but really, Speedy Ortiz, Hop Along, Sidekicks, Radiator Hospital, Have Mercy, The World Is… I could keep going, but this is essentially the god particle for the rest of the decade of guitar music.
https://iancohen.substack.com/p/say-what-you-really-mean
This has fast become my go-to newsletter - the kind you wait patiently for, checking your calendar to see if enough time has passed for a new one to land in your inbox. Whether writing about the latest indie-punk release or a Bossa Nova comp, Tracy's righteous passion and way with words will guide you into hitting play on a bevvy of new discoveries.
Breathy sambas are my kryptonite so this sea salt kissed collection of French Bossa Nova from 1963-1974 is a summer vacation without the stress of shopping for a bathing suit . I am admittedly not a sun and fun person, but I still like the records that sound like I am swimming in sexy, exotic rhythms and drip drying under a tropical sun. Also, I like any strong rum drink, especially when I no longer need to worry about driving home because I am already home. The reality is you are probably stuck at home too, so break out the blender, make yourself a frozen treat, and bossa your nova like nobody is watching.
Each one comes with some recommended music (organized into "Highly Recommended," "Notable New Releases," "Reissue/Retrospective" and "Singles" sections for easy digestion) plus record store highlights, spotlights on buried treasures, and other odds and ends. Highly, highly recommend you hit that subscribe button ASAP.
https://tinyletter.com/turntablereport/archive
Different Head is an award-nominated radio show devoted to new wave, no wave, and neither wave — hosted by Tyler Sorensen. You can listen live most Saturdays around 12 p.m. ET on Mixlr, stream past episodes on Mixcloud, or subscribe to the show as a podcast. 
The internet audio revolution has done a lot for talkin', but one thing I feel hasn't reached the same level of popularity is the radio station as podcast. I'm sure most can relate to the nostalgic idea of pushing two boom-boxes together and dubbing your own personal radio show to tape. Different Head feels like the best possible execution of this, updated and beamed straight into your podcatcher. When I'm not sure what to listen to - especially when driving long-distance in a car - Different Head is there for me.
---
That's it, that's all.